Highway widening project
---
This project consisted of highway widening and construction layout.
Services provided by W.H. Porter included Survey and Design.
Project Details
Client: TN Dept. of Transportation (TDOT)
Construction Cost: $40 Million
Completion Date: 1999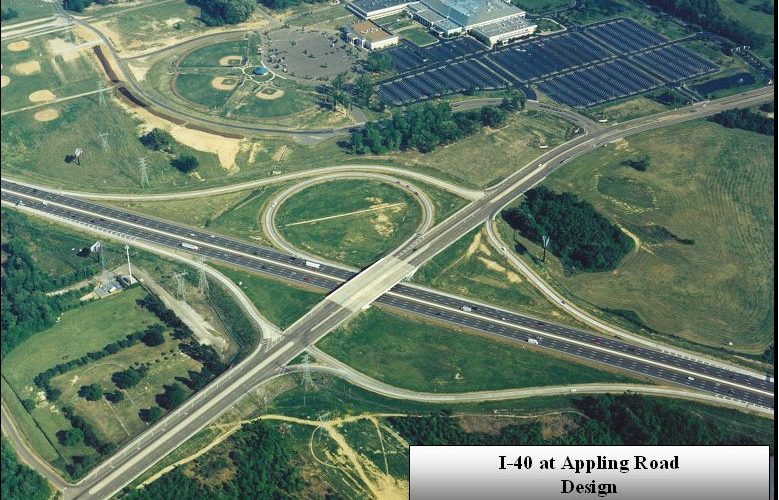 W. H. Porter Consultants, PLLC prepared the roadway construction plans for the widening of eleven (11) miles of Interstate 40, from I-240 to US Highway 64 for TDOT. The field surveys were included in the contract. The project consisted of adding four lanes to the interstate, two in each direction. An HOV lane was designated in each direction.
Project Scope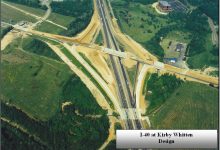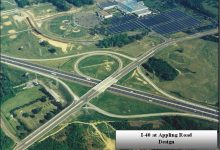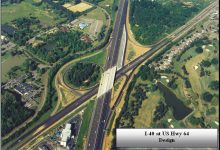 The project was located within the city and provided numerous challenges. Widening was carried out mainly to the inside of the divided interstate. The median was filled, lanes were added and a drainage system was designed to manage the increased storm water flows. Widening was also necessary to the outside of the existing lanes to provide the adequate number of lanes for weaving, acceleration and deceleration. Improvements to four interchanges were also necessary. While under construction, TDOT requested that an additional lane be added to I-40 between I-240 and Sycamore View Road. To complicate matters, construction plans for that section had been completed almost a year earlier and the contractor was nearly halfway done with construction. TDOT however wanted the lane addition done by this contractor under his existing contract. To eliminate costly delays TDOT asked that work be expedited, allowing only three weeks in which to make the revisions. This included realigning ramps, re-computing paving quantities, adjusting guardrail, adjusting cross-sections, and providing the additional lane design as a documented Construction Revision. By committing all resources available, W.H. Porter Consultants, PLLC was able to provide TDOT with a completed set of construction revisions in two weeks, a full week ahead of schedule. We take great pride in being able to provide this kind of service for every client.