"Green" Roadway on New Location
---
This project consisted of roadway route selection & design, bridge design, and FEMA Map revision.
Services provided by W.H.P. included NEPA Documentation, Survey and Design.
To View Media Coverage (CLICK Below)
FOX13 News, WHBQ FOX 13
Project Details
Client: City of Germantown
Design Fee: $1,192,000
Construction Cost: $19 Million
Completion Date: 2013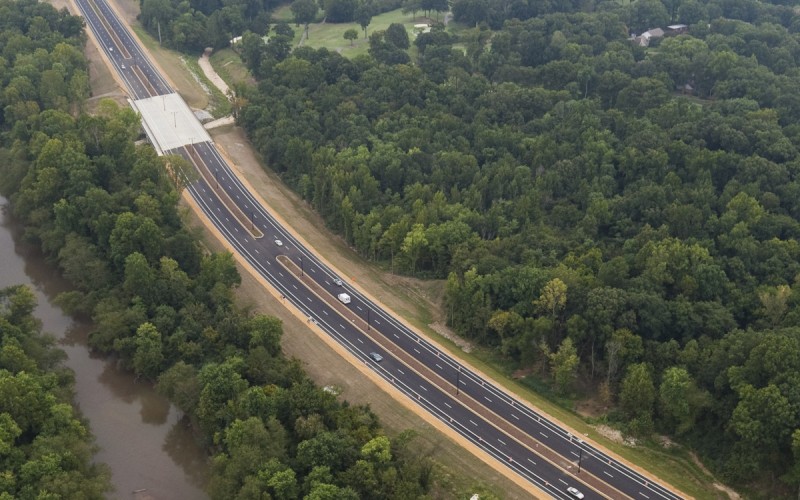 W. H. Porter Consultants provided survey and engineering design for the remaining two-mile section of Wolf River Boulevard, between Kimbrough Road and Farmington Boulevard (a TDOT Locally Managed Project).